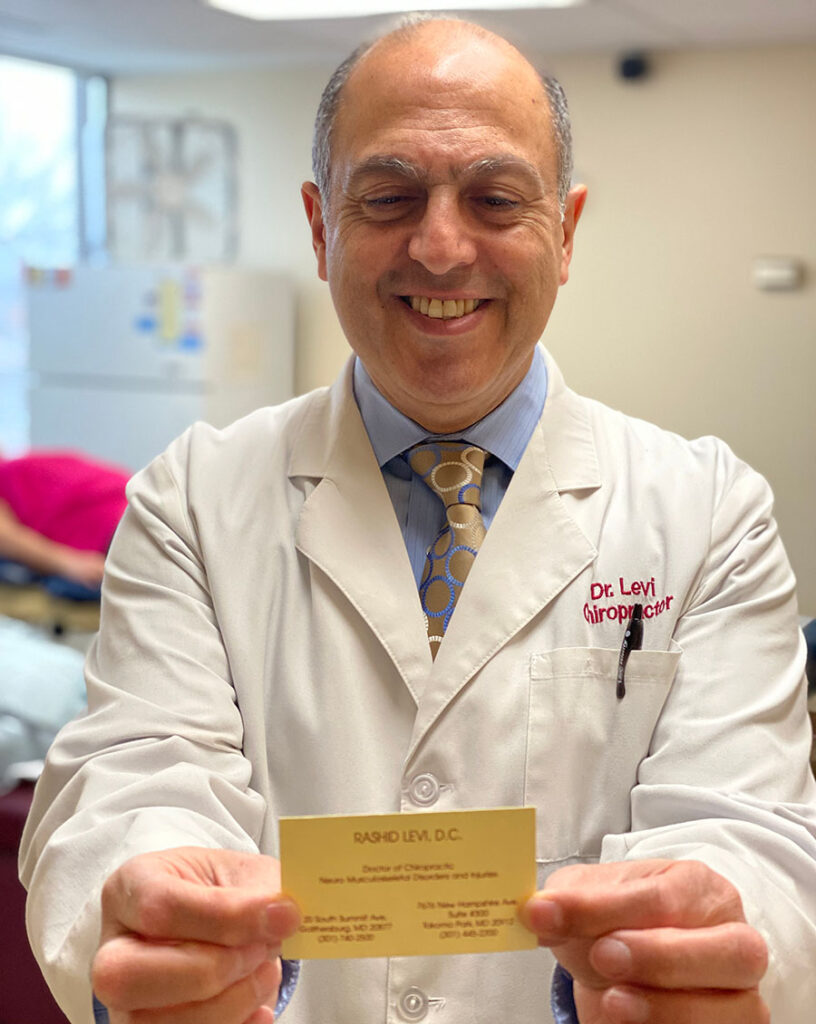 Just because chiropractors don't have an "M.D." at the end of their name, doesn't mean they aren't doctors. It's true that chiropractors are not medical doctors. But they do have extensive medical training and hold a Doctor of Chiropractic (D.C.) degree.
Is a Chiropractor a Physician?
Chiropractors are considered physician-level healthcare providers. According to the American Chiropractic Association, "Chiropractic is a healthcare profession that includes the examination, diagnosis and treatment of disorders of the musculoskeletal system and the nervous system, and the effects of these disorders on general health."
Just like doctors in the fields of dentistry, optometry and podiatry are specialists in those areas of the body, chiropractors are specialists in musculoskeletal conditions. Without medications or invasive procedures, chiropractic therapy helps the body heal itself by reducing inflammation on the nerves.
As the medical community has come to realize in recent decades, less aggressive options like chiropractic care should be explored before surgery with back and other pain. So much so that an increasing number of doctors of chiropractic now have affiliations with hospitals and access to their outpatient clinical facilities.
Chiropractor Education Requirements
Chiropractors are required to get a four year doctoral degree after their four year pre-med undergraduate coursework. Doctoral degree = doctor! Because chiropractic care is based on highly-skilled manipulation and adjusting techniques, as part of their training doctors must enter a one-year clinical-based program involving actual patient care. In total, the curriculum includes a minimum of 4,200 hours of classroom, laboratory and clinical experience.
Do Chiropractors Go to Medical School?
Chiropractors don't go to conventional medical school or have mandatory residency training like a medical doctor. But they go through extensive specialized education to obtain their Doctorate of Chiropractic degree. If a chiropractor wants to specialize even further they can in fact complete a residency that lasts up to three years.
Plus to practice, doctors of chiropractic have to pass state and national board certificates to obtain their licenses as well as honor a requirement to take continuing education classes throughout their career.
Can a Chiropractor Prescribe Medication?
Despite the extensive medical training we've discussed, chiropractors are not licensed to prescribe medication in the U.S. But most of the time, they don't need to! The chiropractic philosophy believes that the body is equipped to heal itself. In fact, for many patients the goal is to eliminate pain medications and avoid surgery.
When patients have chronic pain, chiropractors seek out the root cause of why the body isn't able to heal on its own and then begin to correct the issues naturally and permanently. They aim to bring back normal function to the joints, nerves and muscles as well as to restore, tone and strengthen weak deconditioned areas of the body.
Is Chiropractic Care Covered by Insurance?
Since chiropractic care is a widely-recognized treatment approach for many patients, it is covered by most major medical plans, workers' compensation, Medicare and some Medicaid plans. Levi Chiropractic accepts most health insurance plans and is a preferred provider of Blue Cross Blue Shield and many more.
Chiropractic Care in Maryland
DOCTOR Levi (sorry, we couldn't resist!) has had over 35 years of education and experience in the natural healthcare of chiropractic treatment. He takes a holistic approach to pain by not only using manipulation and physiotherapy modalities, but also advising on exercises, stretches, fitness and nutrition to best help his patients.